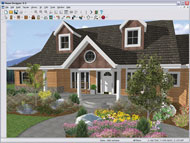 Have Fun Remodeling Your Home!
Remodel your dream home with Home Designer 3D software by Chief Architect. Re-arrange walls, add a new room, update doors and windows, then estimate your remodeling costs. Visualize your new kitchen and bath remodeling project today!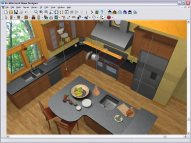 Design the Kitchen of Your Dreams
The secret to a great kitchen design is to combine good planning before you begin. Create thousands of cabinet combinations with the Cabinet Designer tools. Change countertops, add a kitchen island, fixtures and appliances - it's easy to plan your perfect workspace.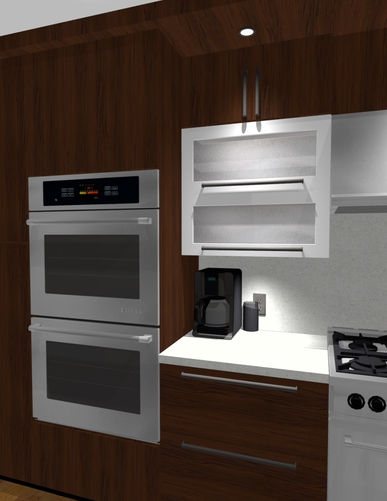 Kitchen & Bath Remodeling
Remodeling your Master Bath? Use Home Designer to visualize before you begin your remodeling project. Experiment with cabinets, countertops, fixtures and appliances using a built-in catalog of architectural elements.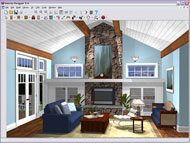 Experiment, Visualize & Plan Your Rooms
Create an addition to your home with powerful software building tools. Draw your walls and see the model in 3D. If you change the size of the room, you can immediately see the updated materials list to estimate your costs.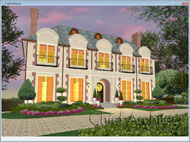 Automated Home Building Tools
With Automated building tools, any time a wall is moved the Roof, Framing and Foundation will automatically update. Of course Home Designer Pro and Architectural and Pro offer many manual building tools to customize your home project.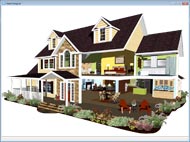 Floor & Space Planning
Sizing your rooms for your life style and furnishings is an important step when you build or remodel. You will find thousands of objects in our home design software that you can place and then resize to exact dimensions.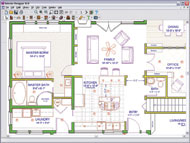 Estimate Your Remodel Project Costs
Automatically generate a complete spreadsheet for your project costs, broken down by category. The materials list includes doors, windows, cabinets, countertops, flooring, concrete, and framing.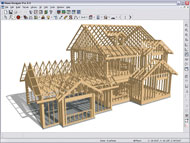 Dimensioning Tools
Create accurately scaled floor plans complete with dimensions. One-click automatic dimensions can create both interior and exterior dimensions - great for construction details.